Your home is worth more than you think…
How much is your home worth?
Get Your Complimentary Home Market Report Today!
3D Virtual Realty in our Luxury Listing Package for our VIP Client like YOU
We are confident that we delivery our value added services more than most other Realtors in the current market.   We are willing to invest the best marketing services into your property because we want you to get the most money into your pocket. We want to get the most amount of money in a shorter timeframe.  We have proven records to show our marketing strategy to keep breaking sale price in our surrounding areas of our listing.   Our Sellers are always happy on the result we achieve for them.   Please check out our marketing package below.
Our latest Matterport 3D Virtual Realty – Walking through your property 24×7 online
MATTERPORT 3D VIRTUAL TOURS
Included on EVERY listing 
I'm proud to offer this revolutionary technology for every one of my clients at NO extra charge.
3D Virtual Realty Experience
Real 3D data is the only way to give prospective a true sense of presence – the feeling of being in a place. That's why Matterport Spaces are the most immersive way to experience a physical location online.
Separate Yourself from the Crowd
Attract more potential buyers and make your listing stand out with a Matterport 3D tour.
In addition, we also offer the following marketing services to our VIP Sellers…
Remax Group
The Remax Central Realty Difference
RE/MAX professionals lead the industry in terms of experience, education and sales. In Western Canada, they average 16 years of experience, and across the network, hold a higher number of professional designations than associates of any single competitor.
As a Remax Professional, Lotus Yuen is able to bring you the exceptional real estate services you deserve to leverage through this dynamic Vancouver real estate market.
Professional Photography
A picture is worth a thousand words. This is the reason Find-Home-Value.ca always use the high quality photography to best showcase all of our listings.  We usually take more pictures than necessary in order to pick the best to show your home.
High Quality Video Tours
Video gives the prospective buyer the feeling of moving through the home.  Real estate video marketing conveys information effortlessly and quickly. Viewers can see how rooms and spaces connect and get a feel for the flow of the house or property. Video is also a great way to show accurate room size and home features.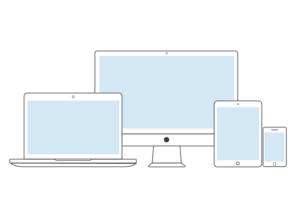 Web & Mobile Presence
Over 90% of home searches start online, and many real estate website visits are generated from mobile devices. Find-Home-Value.ca assures that all listings are presented well on our mobile-responsive website, with social-media optimization as well as in Laptops.
Our top listings are featured on the website with priority, along with full MLS® Search capacities for all customers to access all listings.
Socially Friendly Web Presence
Not only the Find-Home-Value.ca website is optimized for responsive-mobile browsing, but also the listings are shown on Facebook, Google+, LinkedIn, Twitter and other social media channels. Social sharing is one of popular ways to increase exposure of your listing.
Our investment in photography, video tour and professional home staging does not mean anything if we do not have a proper channel to share and expose.  That is why we ensure we stay on top of the digital marketing field.
High-Quality Feature Sheets
Your listing is always given with the high quality feature sheets with our professional photography! First impressions matter, and we assure that the flyer are informative with quality content and materials.  And Delivery well to every visitors.
Hands On Service
Personalized services are provided by www.Find-Home-Value.ca for all homeowners and buyers mean you are never alone in your real estate transactions. We provide personal service to meet you and talk to you.  We are not asking an assistant to meet with you.   We always treat you as our VIP partner.
Search Engine Marketing (SEM)
Search engine marketing is a form of Internet marketing that involved the promotion of your property listing by increasing their visibility in search engine results pages (SERPS) through optimization and advertising.
Oversea Marketing (Chinese)
In addition to English marketing, Find-Home-Value.ca help you expose to more market.
We help you attract different potential buyers, investors and developers in Asia such as China, Taiwan, Hong Kong,  and other native Chinese-language markets.  We have strategic marketing plan to promote your properties to these oversea buyers through different marketing channels.
Chinese and English Marketing
We will market your home in different languages so that your home can be viewed in Chinese (Traditional and/or Simplified) written languages and English.  Local people who does not speaking English can also know more about your home in different Chinese Channels.  We exposed your home listing to non-English speaking communities that are also one of major groups of prospects.
Realtor Networks
We are not only working with some teams in the same company or working within a team.  We seek buyers from all Realtors who has buyers or prospects in the current market.  Our goals is help the Seller to maximize the exposure for the property.    We share and promote our listings among our Realtor network.  And we also promote your home listing with different Realtors in different companies in our circle.   We have made use of the network connection to  help promote our clients' listing.
Customer Satisfaction Guarantee
We care about your needs, your feedback and your feeling.  We commit to provide a Customer Satisfaction Guarantee.  If you are not happy about our services,  let us know and we will address your concern and follow up action.  However,  you are still not satisfied,  it is no problem, and you can cancel anytime at NO COST to you.  We assure that you are happy  during the whole real estate transaction.  Even after the transaction,  feel free to call us for any help. 8)
We offer complementary Home Staging Service to our Sellers. We have one goal that we want to sell your property the best price possible.
Home Staging
Home staging makes your listing shine -Home staging is proven to sell homes faster and at a premium price.  Home staging helps your listing stand out from competitive listings.    Stagers are adept at helping sellers deal with sensitive issues that can be an obstacle to a successful sale, giving you an advantage in a competitive real estate market, resulting in a higher sale price!
Home Staging Benefits
Staged houses and condos show to their full potential. When sellers combine home staging with professional photography, the result may showcase the property and draw more showings. Here are results from some recent studies:
2008 National Association of Realtors Profile of Home Buyers and Sellers –> 87% of all home buyers and 94% aged 25 – 44 use the internet to search for a property
National Association of Realtors –> 98% of buyers said photos were among the most useful features of real estate websites
Redfin Study –> on-line listings with professional photos received 61% more views
Home Virtual Staging
It's proven that staging helps sell homes faster and earn a higher price. With Vacant home,  our team offer you professional virtual staging at my cost to your home, your home value may increase thousands or ten thousands by giving great first impression. And avoid the hassle of moving furniture around the home that may potentially damage in some way accidentally.   Virtual Staging allows the interested buyers to see the potential of the home using digital imagery.
Strata Document
A Seller is supposed to provide all Strata document for a potential buyer or buyer agent after accepted offer.  The Strata document includes a number of document including Form B, 2 years meeting minutes, Annual General meeting minutes, Special General meeting minutes,  Financial statement, depreciation report (if any), Strata plan and etc.   We want to save time for the Seller to prepare those.  We will order and manage the strata document on your behalf for qualified Sellers.
Your home is worth more than you think…
How much is your home worth?
Get Your Complimentary Home Market Report Today!
We Offer The Best Services
We commit to delivery the professional real estate services to your home.  We offer value added services to invest your home and custom effective market plan in nowadays digital world.
% listing SOLD & more than half SOLD over asking
Top 10 % Realtor of Greater Vancouver 2015 & 2016 & 2017
Your home is worth more than you think…
How much is your home worth?
Get Your Complimentary Home Market Report Today!
How it Works
There are a number of steps from initial step to get your home SOLD.  We can have four milestones in the process, and we will walk you through and update you in the whole process.  If you are not happy about our services, you can cancel anytime and No Cost to you.
 You have 100% customer satisfaction guarantee.
Contact Us
Give us a call and fill out the form.  And we will arrange a meet up so that we understand your needs and the condition of your home.  No Obligation.
Analyze
We will prepare a complimentary Real Estate Report for you, and you will have all information you need to help determine the price for your home.
Prepare
Our team will prepare your home including home staging by a certified home stager.  And prepare custom marketing strategy to promote your home for sales.  And prepare well all marketing materials and plan.
Launch
Arrange open house, Go over the offer process and Ready to get it SOLD.  We will be with you along the whole process and explain to you in every steps.
Testimonials
CLIENTS LOVE US
This letter is to show our appreciation for the successful sale of our home. We had tried to sell before with another realtor, but not successful. Lotus Yuen presented himself in a professional calm manner, most knowledgeable and considerate of our needs. He has also provided value-added services to showcase our home in a professional aspect including home staging service, professional photographs and video, custom color brochure, market analysis, and newspaper/online marketing. Thank you for your hard work, dedication and guidance through the negotiations. Sincerely we wish you all the success in the future. We are pleased to recommend Lotus Yuen without hesitation..
Finding the most suitable home in Great Vancouver is a hell of a task. And to get that done in space of 2 weeks is more like a mission impossible! But we just achieved that, solely because of the outstanding professional help and support we received from our agent Lotus!
I am happy with the sale of my townhouse and purchase of my new duplex. The service and advice that Lotus gave helped a lot. The free staging made my townhouse very presentable and hot in the market ( I had 14 offers!). I sold my townhouse at a very good price. Lotus is very patient, helpful, hard-working, knowledgeable and honest. He also helped me to buy a new home. Most important, Lotus kept me in the loop in all aspects of the process. I really appreciate all his efforts and help. I highly recommend Lotus to anyone who wants to sell or buy a house.
Lotus was honest and upfront from the start. He was thorough and organized. He guided me step by step with both the selling of my house and the purchase of my new home. Lotus gave great advice on all aspect of the sale such as pricing, staging and the time to put on the market. The whole process of selling and buying went very smooth. We were not only selling in very good price in the neighbourhood, but also save more money from the transition between old home to new home. I really appreciated his dedication and profession. I will definitely recommend Lotus to family and friends.